Synopsis
A mythic and emotionally charged hero's journey, "Dune" tells the story of Paul Atreides, a brilliant and gifted young man born into a great destiny beyond his understanding, who must travel to the most dangerous planet in the universe to ensure the future of his family and his people. As malevolent forces explode into conflict over the planet's exclusive supply of the most precious resource in existence - a commodity capable of unlocking humanity's greatest potential - only those who can conquer their fear will survive.
Film Credits
Producer:
Cale Boyter
Mary Parent
Joseph M. Caracciolo Jr.
Denis Villeneuve
Writer:
Eric Roth
Denis Villeneuve
Jon Spaihts
Starring:
Timothée Chalamet
Zendaya
Dave Bautista
Javier Bardem
Stellan Skarsgård
Oscar Isaac
Rebecca Ferguson
More Information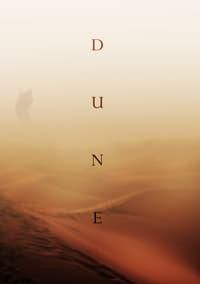 Rating:
12A
12A Certificate
Films classified 12A have been deemed appropriate for viewers of twelve and over. However, they can also be seen by younger children - provided they are accompanied by an adult who has deemed the film appropriate viewing for that child. In such cases, IFCO strongly recommends that parents/guardians make informed decisions by accessing the consumer advice available on this website.
Country:
Canada, United States, Hungary
Genres:
Action/Adventure
SciFi/Fantasy