320728
Finding Jack Charlton
Synopsis
The definitive portrait of an extraordinary man; an English World Cup winning legend, who became an Irish hero. The documentary features key characters from throughout Jack's career, including major figures in football, music, film, politics, and, for the first time, Jack's family. These personal perspectives, along with previously unseen archive, are an intimate window into Jack's charismatic personality, his managerial philosophy and offer a new level of understanding into finding Jack Charlton.
Film Credits
Director:
Gabriel Clarke
Pete Thomas
More Information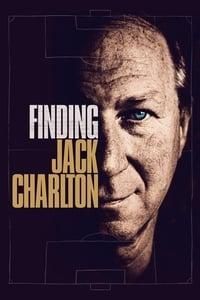 Rating:
12
Suitable for 12 years and over
Films classified 12A and video works classified 12 contain material that is not generally suitable for children aged under 12. No one younger than 12 may see a 12A film in a cinema unless accompanied by an adult. Adults planning to take a child under 12 to view a 12A film should consider whether the film is suitable for that child. To help them decide, we recommend that they check the Ratings info for that film in advance. No one younger than 12 may rent or buy a 12 rated video work.