Synopsis
A young teenage girl finds herself struggling to take care of herself and her younger brother after being abandoned by their single mother with no choice but to live out on the streets.
Film Credits
Producer:
Ameenah Ayub Allen
Faye Ward
Writer:
Claire Wilson
Theresa Ikoko
Starring:
Shaneigha-Monik Greyson
Ruby Stokes
Bukky Bakray
Kosar Ali
D'angelou Osei Kissiedu
More Information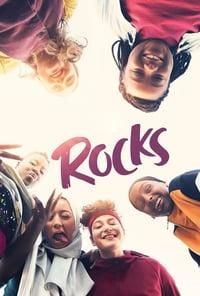 Rating:
12A
12A Certificate
Films classified 12A have been deemed appropriate for viewers of twelve and over. However, they can also be seen by younger children - provided they are accompanied by an adult who has deemed the film appropriate viewing for that child. In such cases, IFCO strongly recommends that parents/guardians make informed decisions by accessing the consumer advice available on this website.
Advisory:
infrequent strong language, moderate sex references