Synopsis
Covers a critical weekend in the early '90s, when Princess Diana decided her marriage to Prince Charles wasn't working, and that she needed to veer from a path that put her in line to one day be queen.
Film Credits
Producer:
Paul Webster
Janine Jackowski
Starring:
Sean Harris
Timothy Spall
Jack Farthing
Kristen Stewart
Sally Hawkins
More Information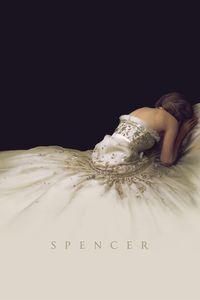 Rating:
R
Restricted. Children Under 17 Require Accompanying Parent or Adult Guardian.
An R-rated motion picture, in the view of the Rating Board, contains some adult material. An R-rated motion picture may include adult themes, adult activity, hard language, intense or persistent violence, sexually-oriented nudity, drug abuse or other elements, so that parents are counseled to take this rating very seriously. Children under 17 are not allowed to attend R-rated motion pictures unaccompanied by a parent or adult guardian. Parents are strongly urged to find out more about R-rated motion pictures in determining their suitability for their children. Generally, it is not appropriate for parents to bring their young children with them to R-rated motion pictures.
Country:
United Kingdom, United States, Chile, Germany