338288
The Power of the Dog
Synopsis
Charismatic rancher Phil Burbank inspires fear and awe in those around him. When his brother brings home a new wife and her son, Phil torments them until he finds himself exposed to the possibility of love.
Film Credits
Starring:
Jesse Plemons
Frances Conroy
Kirsten Dunst
Thomasin McKenzie
Kodi Smit-McPhee
Benedict Cumberbatch
More Information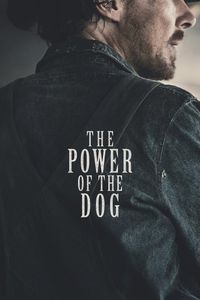 Rating:
R
Restricted. Children Under 17 Require Accompanying Parent or Adult Guardian.
An R-rated motion picture, in the view of the Rating Board, contains some adult material. An R-rated motion picture may include adult themes, adult activity, hard language, intense or persistent violence, sexually-oriented nudity, drug abuse or other elements, so that parents are counseled to take this rating very seriously. Children under 17 are not allowed to attend R-rated motion pictures unaccompanied by a parent or adult guardian. Parents are strongly urged to find out more about R-rated motion pictures in determining their suitability for their children. Generally, it is not appropriate for parents to bring their young children with them to R-rated motion pictures.
Country:
United Kingdom, Canada, Australia, New Zealand
Released:
17 November 2021
Genres:
Western
Drama
Romance