Synopsis
Pixie (Olivia Cooke) wants to avenge her mother's death by masterminding a heist, but her plans go awry and she finds herself on the run with two young men (Ben Hardy, Daryl McCormack) who are way out of their depth being chased across the Wild Irish countryside by...deadly gangster priests.
Film Credits
Producer:
Barnaby Thompson
James Clayton
Starring:
Sebastian De Souza
Colm Meaney
Alec Baldwin
Daryl McCormack
Ben Hardy
Chris Walley
Olivia Cooke
More Information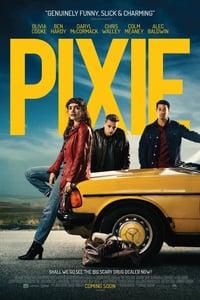 Rating:
15
Suitable only for 15 years and over
No one younger than 15 may see a 15 film in a cinema. No one younger than 15 may rent or buy a 15 rated video work.
Advisory:
strong language, violence, sex references, drug misuse, domestic abuse
Genres:
Comedy
Suspense/Thriller